DFE Pharma Distributor Award 2017
Posted on:
15 November 2017
/
During the Global Distributor's Meeting organized by DFE Pharma on the occasion of the CPhI 2017, held in Frankfurt, the Develing International China Pharma Team received the Distributor Award 2017.
DFE Pharma expressed their appreciation for our commitment to 'the pursuit of excipient excellence'.
We are very proud of our China Pharma team. With the mutual efforts and hard work our organisation is able to provide a good performance to DFE Pharma.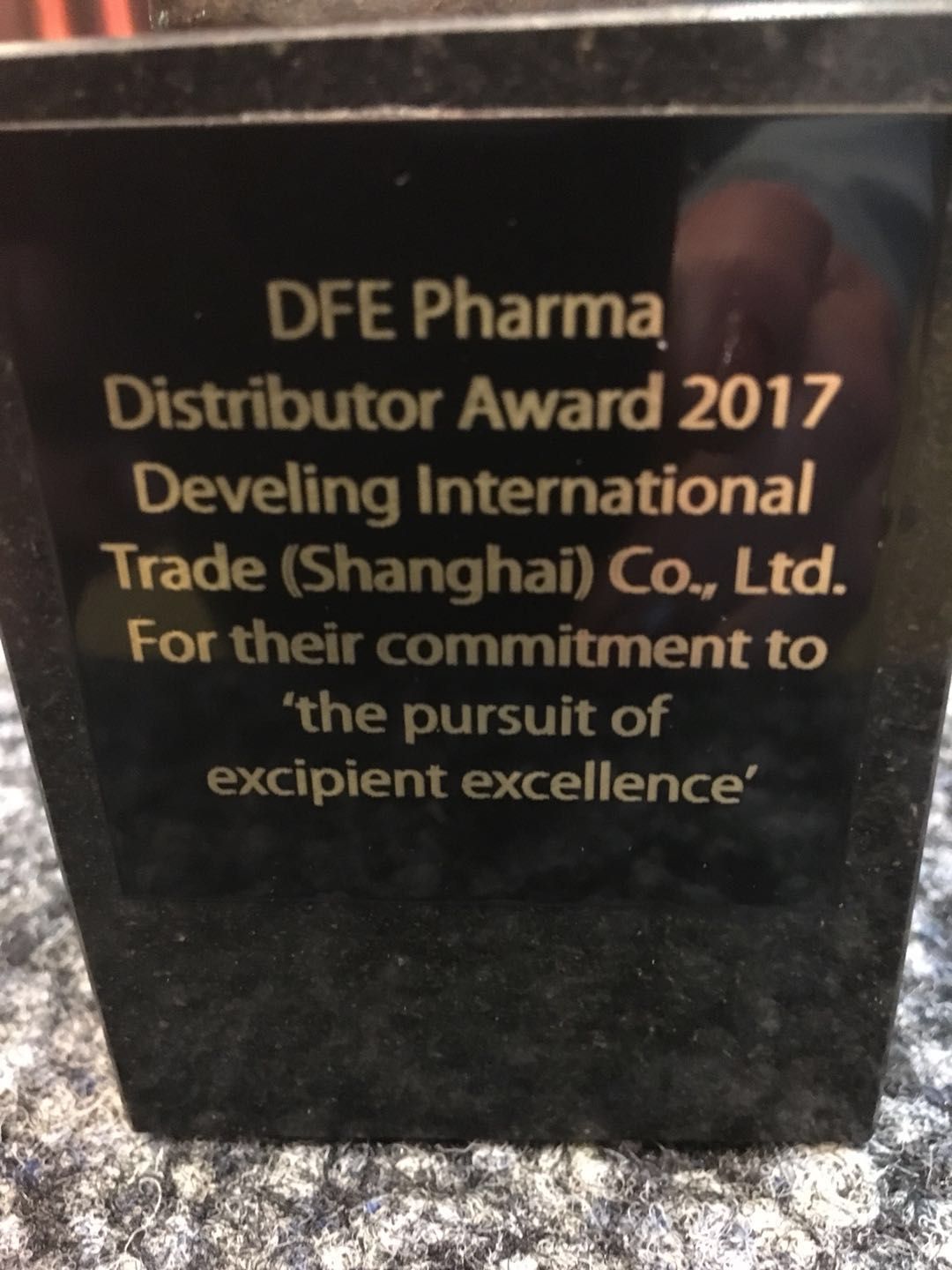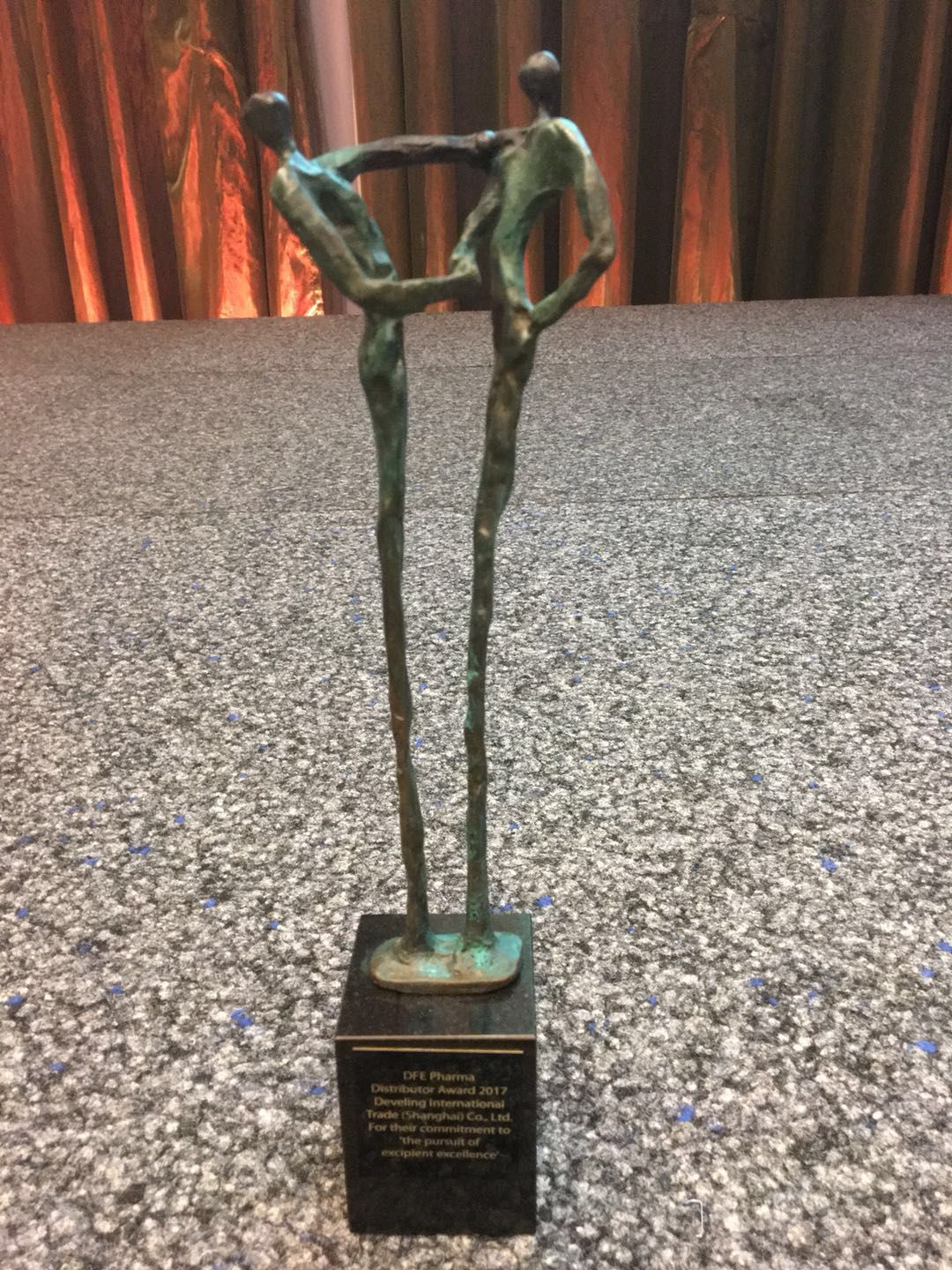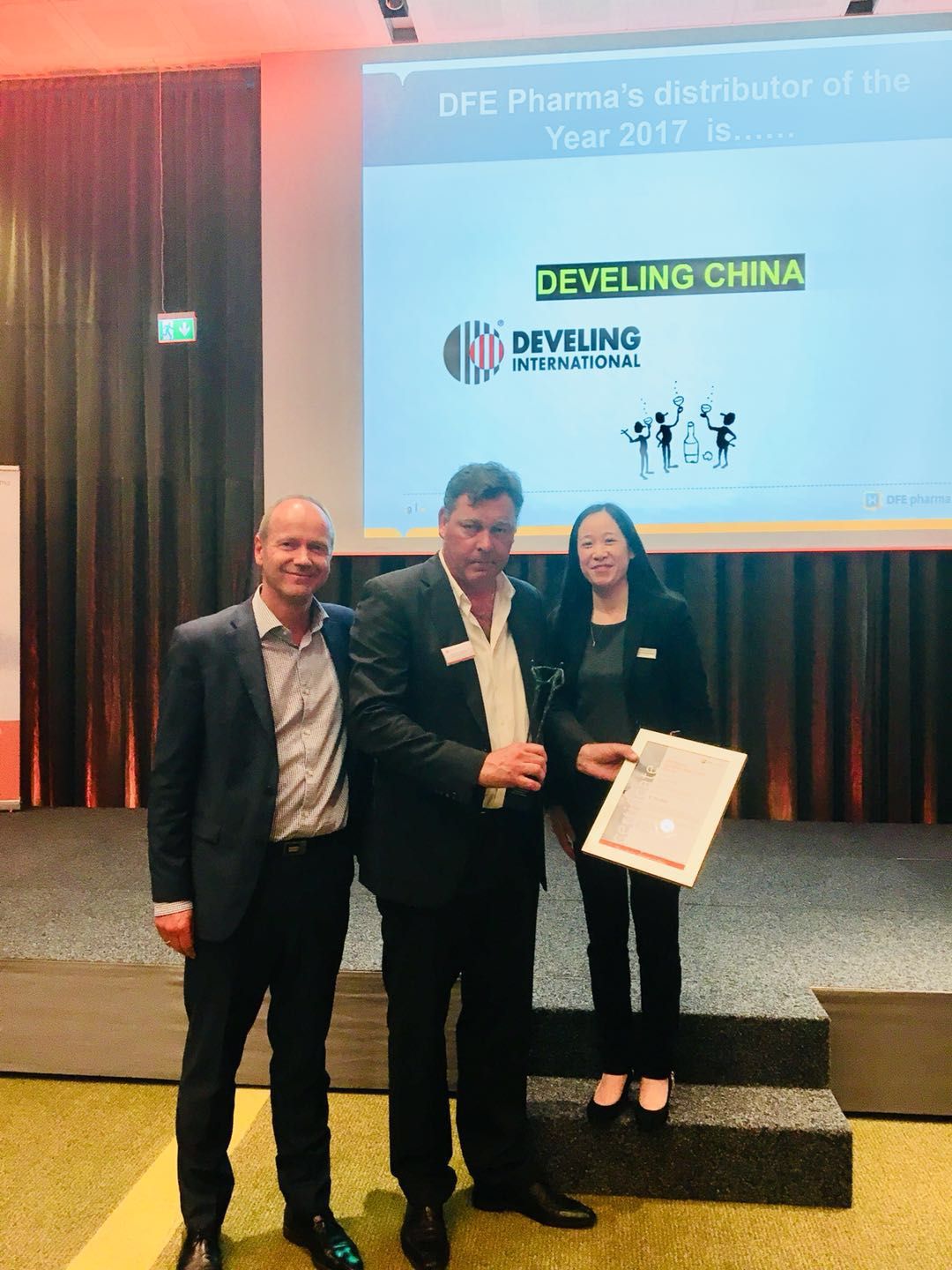 DFE Pharma
Develing International is the local distributor in China and Vietnam for DFE Pharma, the global leader in excipient solutions. DFE Pharma develops, produces and markets excipients for oral solid dose and dry powder inhalation formulations. The customers are pharmaceutical companies, operating globally, regionally and locally.