More news
Posted on:
20 September 2011
/
DEVELING INTERNATIONAL AWARDED BY MARS
We are very proud that Develing International was awarded for Optimizing the Supply Chain by Mars.  We were awarded out of 5 nominees.
We received a trophy and a certificate.
On 20 September 2011, a supplier's day was organized by Mars. The day was very interesting for the attendees. According the CFO from Mars, chocolate is the fastest growing business in the Chinese food industry at the moment. In the first seven months of 2011, the chocolate market value reached 6600 million yuan. The annual growth reaches 30%. The main reason for this growth in China is the growing income of the consumers.
———————————————
DEVELING INTERNATIONAL AWARDED BY THE SHANGHAI ASSOCIATION FOR ENTERPRISES WITH FOREIGN INVESTMENT
For the first time in the history of Develing International, our organisation received an award from the Shanghai Association for Enterprises with Foreign Investment.
Reason for this award was the level of our turnover in 2012.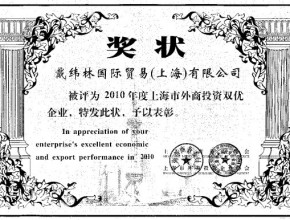 We are very proud that we now belong to one of the 1092 bigger companies.
————————————————-
CRAYDON AWARD 2012
Recently Develing International was awarded by the well-known Credit Management Company Graydon, as being a financially healthy company.
Graydon Nederland BV is member of the international organisation Graydon Holding, an important player in the field of providing financial services.
Graydon sets high criteria for granting the certificate. Information consisting of turnover, annual figures, creditworthiness, payment behaviour and the general condition of the company.
We are proud that we received this award.
—————————————————-
DEVELING INTERNATIONAL AWARDED BY ASTRAZENECA
In 2012 Develing International received for the second time the "excellent supplier award" from AstraZeneca in China.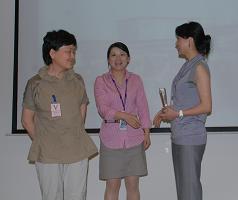 On 17 June 2012 this award was handed to our Mrs. Echo Zhang.
We are very proud that we received this award for the second time from this important customer.
It goes without saying that we received this award also because the excellent support of our employees.
———————————————–