Seminar on Nutrifeed nutritional solutions for better piglet performance and economics
Posted on:
4 August 2016
/
On 27 July 2016 a seminar was organized by FrieslandCampina Nutrifeed and Develing International Vietnam in Ho Chi Minh City. 86 invitees participated in the event. Amongst the guests were key staffmembers of 32 feedmill companies, staffmembers of the Veterinary Department of the Government and the Vice Principal of the Ho Chi Minh University of Agriculture and Forestry together with a number of his students. Three experts from Nutrifeed were present, supported by the staff of Develing International.
Participants received a general introduction on Nutrifeed, a presentation on the application of dairy products in piglet diets, the use of fatfilled concentrates in piglet nutrition, the piglet and sow performance programm and on the economic efficiency.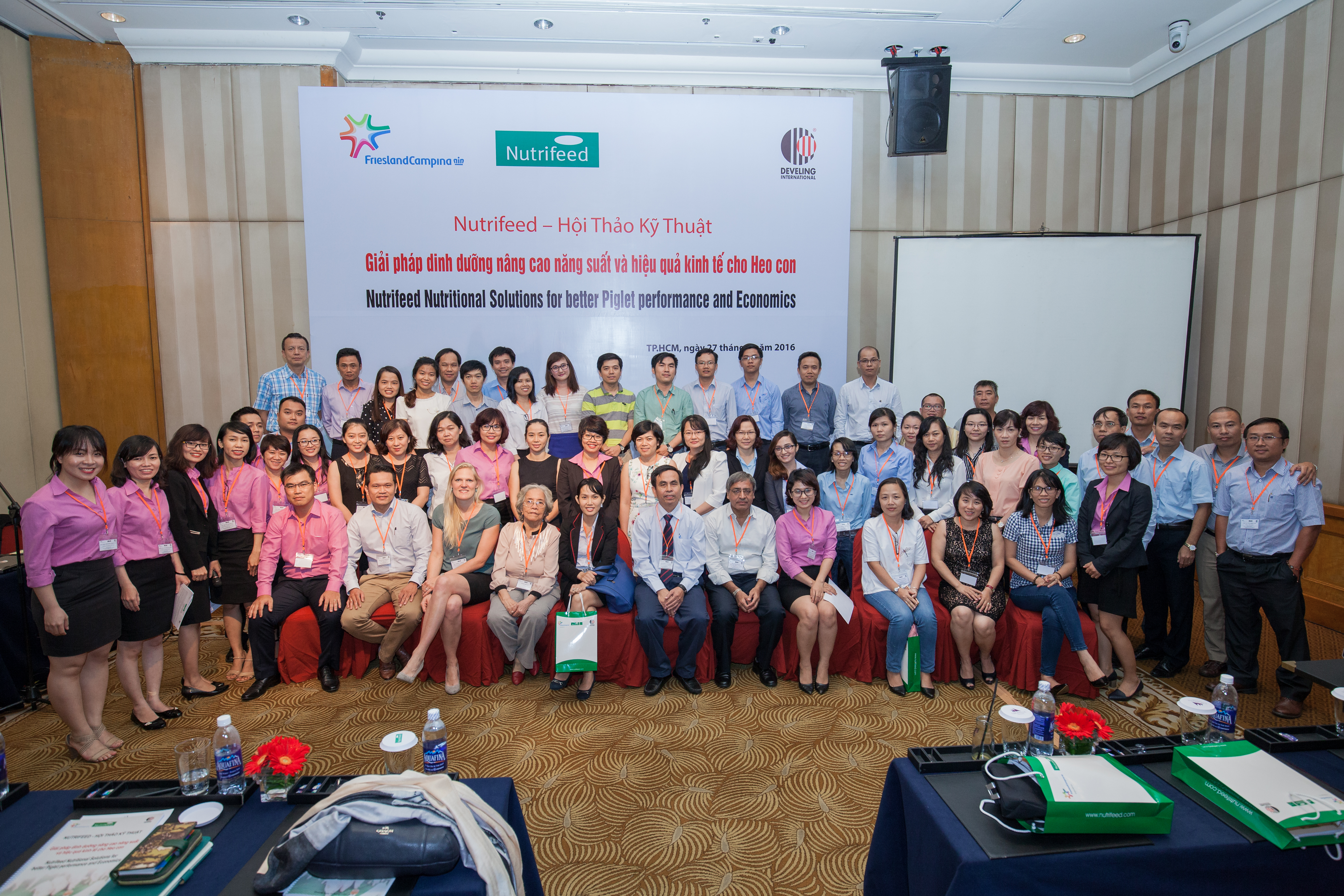 The seminar was a great success. Our customers gained a lot of knowledge, skills and tools on how to increase piglet and sow performance by applying nutritional solutions.